Two For Tuesday: The Asteroids Galaxy Tour & Dirty Vegas
Hailing from Copenhagen, Denmark, The Asteroids Galaxy Tour is currently creating some serious buzz with their "The Golden Age" single, which is being featured in a Heineken commercial (see long form video below), but was released three years ago.
"The Golden Age," released by their own indie label, Small Giants, has been featured in many commercial applications starting in 2009 to promote Australian department store, Myer. Formed in 2008, The Asteroids Galaxy Tour consists of vocalist Mette Lindberg and producer Lars Iversen. When performing live the band expands to a six-piece including a small horn section, which features Miloud Carl Sabri (trumpet) and Sven Meinild (saxophone). Guitarist Mads Brinch Nielsen and Rasmus Valldorf on drums fills out the ensemble.
More information on The Asteroids Galaxy Tour.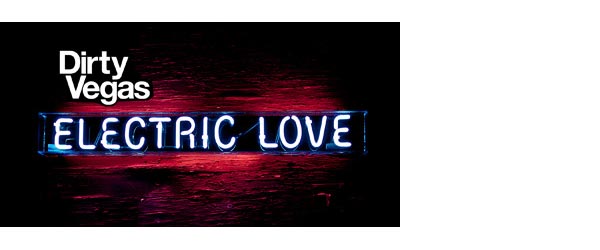 Dirty Vegas returns with Electric Love a discofied pop rock album with electronic flourishes which define the band's sound. Coming back after a four year hiatus, the lead single "Electric Love" channels INXS to bring the back into the new decade with some pop swagger.
The band's renewed energy is apparent on "Changes" a charging track with a big chorus. Other tracks including "Emma" demonstrate that Dirty Vegas is a band first with pronounced song craft and a deft production touch. And the dance floor is never far with the Trancey "Pressure" and "Round and Round."
More information on Dirty Vegas, Electric Love.