Algoriddim Updates djay For iPhone
Algoriddim has updated their djay for iPhone & iPod Touch App and put it on special for only a buck. Their excellent app brings all the features of their iPad and Mac releases, including waveforms, to the screen of the iPhone and iPod Touch. In addition to the turntable and mixer interface on the touchscreen, the software update includes improvements to BPM functions and the iTunes library interface, as well as multilingual options.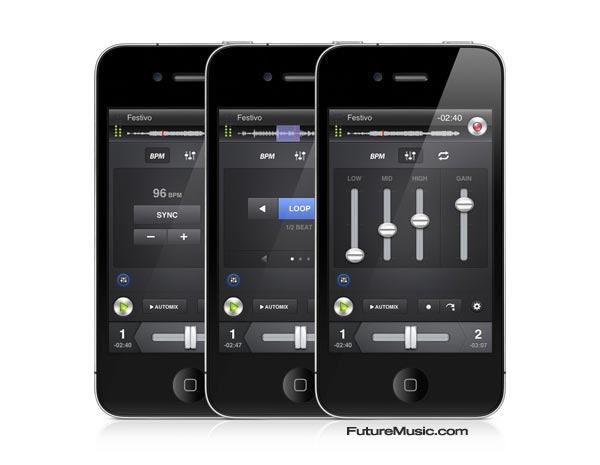 Enhancements:
» Advanced BPM Editing: Half, double, or manually tap the BPM for syncing even wider ranges of genres
» Multilingual Support: Language options now include English, French, German, Italian, Japanese and Spanish
» Improved Interface with iPod Library: The music library will now auto-refresh, updating newly-created playlists
» Improved Audio Analysis Performance: BPM and waveform calcuation is now twice as fast, allowing to match songs even quicker
Algoriddim's djay for iPhone & iPod touch App is available now for $0.99. At the end of the sale promotion, the app will be available for $4.99. More information on djay.