Serato Unveils ITCH 2.0 – Too Late?
Serato has announced ITCH 2.0, the next generation of their digital DJ mixing software. The new software won't bow until late Summer / early Fall, which gives Traktor Pro 2 a huge head start. The complementary Novation Twitch controller provides a tremendous lift to ITCH, almost akin to what Akai's APC40 did for Ableton Live 8, but will it be too late?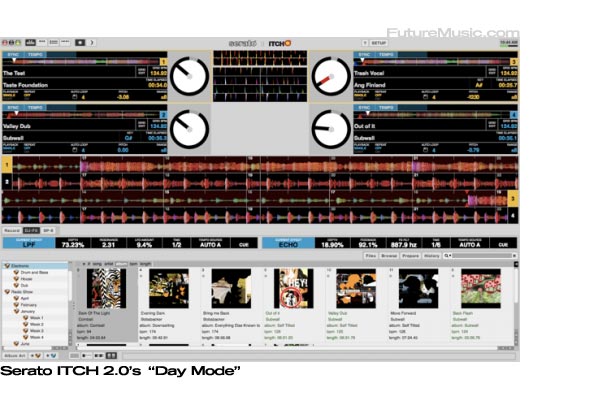 Enhancements:
» SP-6 Sample Player to add drops and samples to your performance.
» Brand new Display Modes with a range of deck layouts.
» Night and Day color schemes for easy visibility under any conditions.
» Improved Sync Engine with new visual feedback.
» Enhanced Album Art browsing for quick identification of your music.
» "Smart Crates" which auto-fill using keywords from your music library.
» "Serato Playlists" enabling sharing of your sets online.
» New File Management options to allow you to easily copy crates and tracks to external drives for your gig
Serato ITCH 2.0 will be released in Quarter 3 of 2011. No pricing has been announced.