Korg Monotribe – Ribbon Controlled Analog Synth Leaked
Korg has leaked images of their new Monotribe micro analog synth to Matrixsynth. The Monotribe is dubbed a "Analogue Ribbon Station" and appears to contain basic sound sculpting controls, as well as a simple drum machine.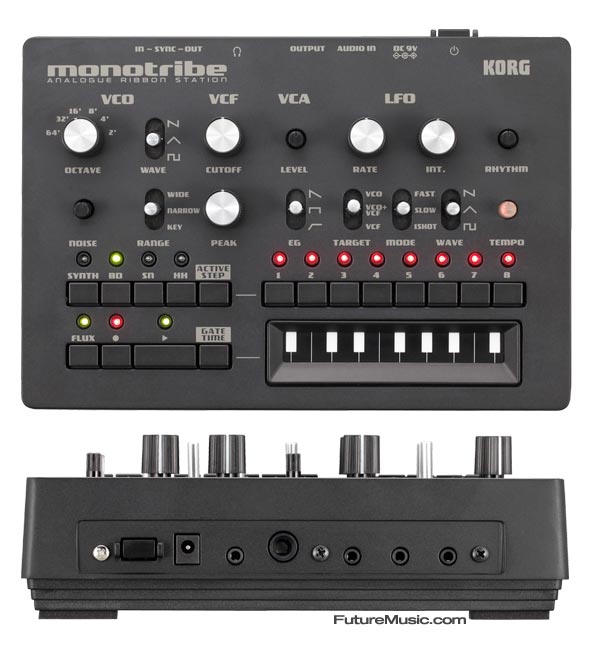 The obvious exclusion of MIDI is a head scratcher, but this may just be another product that fits into the Korg Music Toys category. All of which causes the Circuit Bending crowd to start drooling with anticipation. Cost should be around $199.