ShapeMix App Released For iPad
ShapeMix, a music mixing App for the iPad, has been released. (http://itunes.apple.com/us/app/shapemix/id422063161?mt=8&ls=1), ShapeMix enables users to simply drag and drop songs and tracks with their fingertips to craft an original mix that can be shared with friends. Unlike a traditional music mixing app, ShapeMix technology separates elements of each song enabling users to manipulate tracks to their own satisfaction.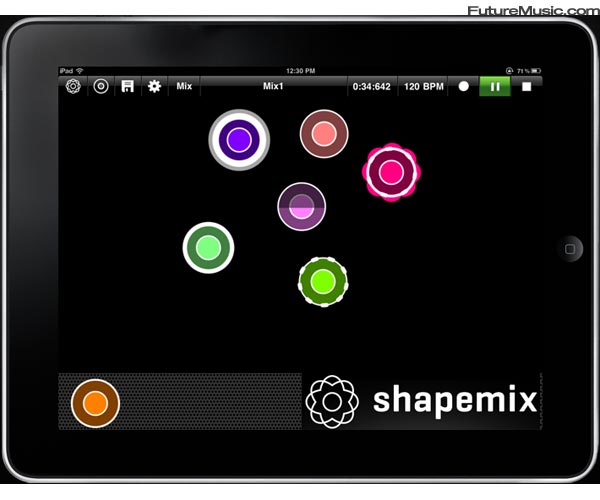 Users start remixing immediately with access to nearly 100 free tracks such as drum beats, guitar solos, vocals, synthesizers and more. To customize the mix, effects like reverb, delay, flanger and low pass can be added to each track. Upon completion, mixes can be shared with friends by embedding a player on Facebook or other online site,.
To further enhance mixes, additional songs and tracks from a variety of artists will soon be available to purchase via the ShapeMix Marketplace. Downtown Music Publishing is the first of many influential publishers that will feature music in the ShapeMix Marketplace. Specific songs and tracks will be announced and available in the coming weeks.
ShapeMix is available now for the iPad for $4.99 via iTunes. More information on ShapeMix.