Apogee Announces Duet 2 Portable Recording Interface
Apogee Electronics has upgraded their Duet portable recording interface to version 2. A full-color OLED display is only one of Duet 2's new features, which also include balanced outputs, independent speaker and headphone outputs, configurable touch pads and improved sound quality. Duet 2 can now record with sampling rates from 44.1 to 192kHz.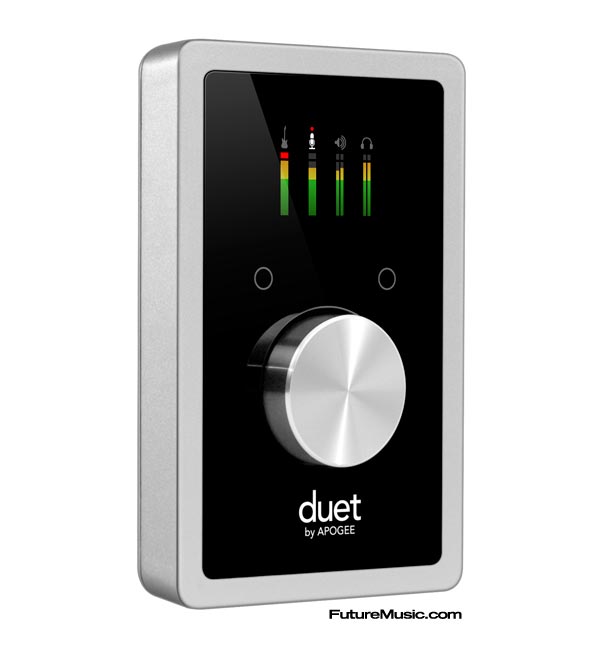 With a new breakout cable design and optional breakout box, Duet 2 is even more streamlined than the original.
Features:
» USB 2.0 Mac audio interface
» Completely redesigned mic preamps and converters
» 4 outputs, Independent speaker and headphone outs
» 2 Combination Line/Mic/Instrument inputs
» 2 Balanced line outputs, +20 dBu maximum output level
» 1 Independent 1/4" stereo headphone output
» 2 Microphone preamps with up to 75dB of gain
» A/D and D/A Conversion at 24-bit/192kHz
» USB 2.0 high speed connectivity
» 24-bit/192kHz recording
» Full color OLED display
» Configurable touch pads
» Maestro 2 software
» Breakout box (sold separately)
» Redesigned Breakout Cable
S» Soft Limit
Apogee's Duet 2 costs $595 and will be available April 2011. More information on the Apogee Duet 2.