Native Instruments Hypes New Razor Soft Synth
Native Instruments is hyping their new collaboration with Errorsmith, dubbed RAZOR, via a video on YouTube. Prior to YouTube, they would send us, and a few other online magazines, a close-up of their latest wares, but no more.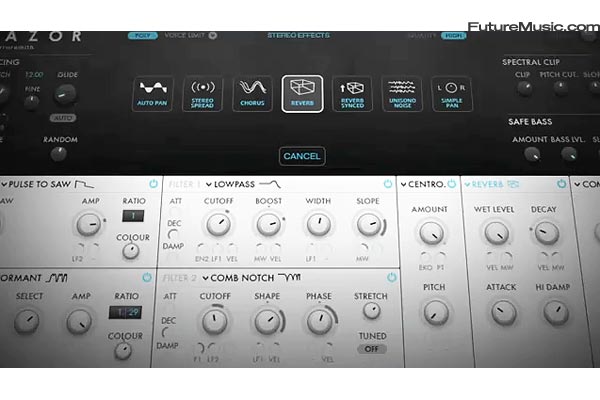 Additive synthesis, onboard, beat-sync'd effects, vocoder, and other goodies, to deliver Dubstep producers the engine they need to create the nasty, this soft synth couldn't have landed at a better time. In fact, hard, biting sounds are definitely trending right now with the Venom by M-Audio being the latest example. Knowing NI's attention to detail, this is certainly one to look out for…
More information on Native Instruments RAZOR.