BIAS Peak Studio Upgrade Now $99
BIAS, Inc. has lowered the upgrade price on Peak Studio, their new software suite for audio editing, mastering, and delivery on Mac OS X to 99 bucks. Peak Studio includes Peak Pro 7, along with a complementary suite of powerful tools for mastering, restoration, streamlined analog archiving, and more.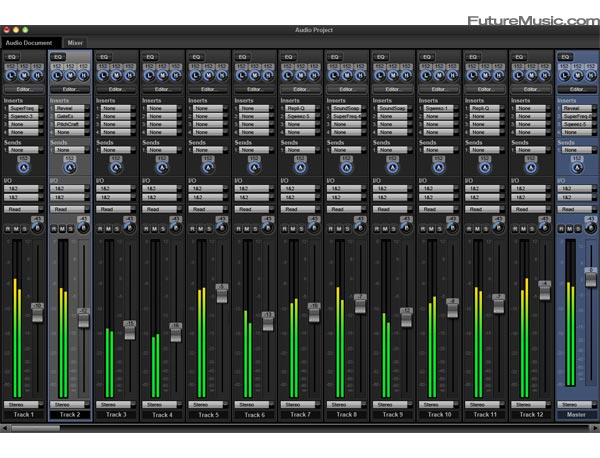 Take your audio project to the next level with Peak Studio. This immensely powerful bundle includes Peak Pro 7 — the latest version of the industry standard audio editing, processing, and mastering application for Mac — plus our highly acclaimed SoundSoap and SoundSoap Pro restoration plug-ins, and the Master Perfection Suite. Also included is SoundSaver, BIAS' new LP and cassette restoration tool, and more. Peak Pro Studio is simply the most comprehensive digital audio production and mastering tool available on the Mac.
New Features:
» Declipper DSP Tool
Peak Pro 7 now features the Declipper DSP tool designed to repair clipped audio signals. It uses advanced new proprietary algorithms to detect and restore the missing audio content from clipped signals.
» Extensive Plug-in Power
Peak Studio integrates special editions of SoundSoap 2, SoundSoap Pro 2, and Master Perfection Suite plug-ins, plus a new version of the Sqweez-1 wide band compressor, now with built-in limiting.
» Includes DDP Export Extension
Peak Pro 7 now includes the DDP Export Extension, which allows creation of DDP (Disc Description Protocol) filesets directly from the Peak Playlist! This $199 add-on for Peak Pro is now included at no extra charge.
» Support for Japanese CD-TEXT
Peak Pro 7 now supports the use of Japanese characters for CD-TEXT on burned audio CDs.
» "Pro Tools"-style Playback Key Commands
Peak Pro 7 now offers an option to emulate Pro Tools' style of starting and stopping playback.
» VBR MP3 Encoding
Peak Pro 7 now offers variable bit-rate MP3 encoding, which allows smaller file size, as well as better audio quality.
» SoundSaver
SoundSaver easily records your audio collection with solid results. Simply connect, record, clean, and export directly to iTunes, as MP3, or uncompressed WAV files for CD/DVD burning. Archiving your LPs and tapes has never been easier.
» Multichannel Audio Editing
Peak Studio provides a new state-of-the-art audio production environment from BIAS – offering intuitive multi-track audio recording, multi-channel editing, mono/stereo/surround mixing, onboard signal processing, cross-fades featuring Bezier curves, independent volume envelopes, integration with Peak, and more.
For a limited time, Bias Peak Studio Upgrade is just $99. More information on Peak Studio.