Algoriddim Premiers djay for iPhone
Algoriddim has ported their djay iPad DJ App to the iPhone and iPod touch. djay for iPhone & iPod touch brings all of the major features found in djay for Mac and iPad and puts it into your pocket, allowing you to DJ on-the-go, anywhere and anytime.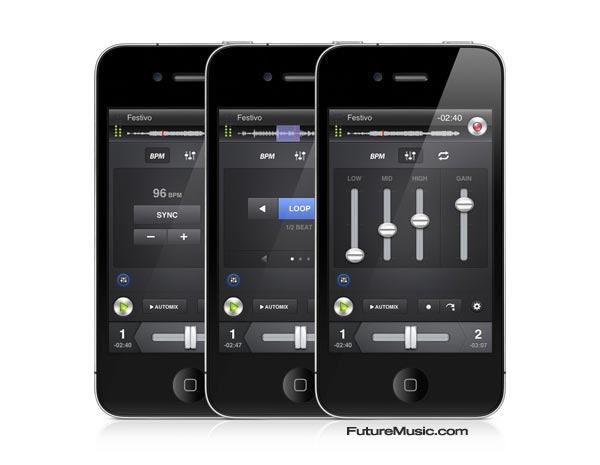 With an all-new portrait mode, the app lets you work each turntable individually, allowing you to beat-match, adjust EQs, loop, and cue with even greater precision and control. A quick rotation of the iPhone and landscape mode allows you to control both turntables and a mixer at the same time.
Features:
» Direct access to iPod library
» Low-latency turntable interface
» Exclusive portrait and landscape modes
» Automix
» Automatic beat and tempo matching (BPM sync)
» Looping (Auto, Manual, and Bounce)
» Cue Point Trigger
» Live Recording
» Seamless AirPlay integration
» Pre-Cueing (with optional headphone adapter)
» Full visual waveform
» Mixer, tempo, and EQ controls
» Fully optimized for iOS multitasking and background operation




Algoriddim's djay for iPhone and iPod touch is available for $9.99 from the App Store. More information on djay for iPhone.