Evergreen Portable USB Turntable Debuts
A new USB Powered Turntable from Japan has been spotted In The Wild and could be making its way to a Grocer's Freezer near you. We've seen USB Turntable action before, but what makes this one different is that its only 50 bucks.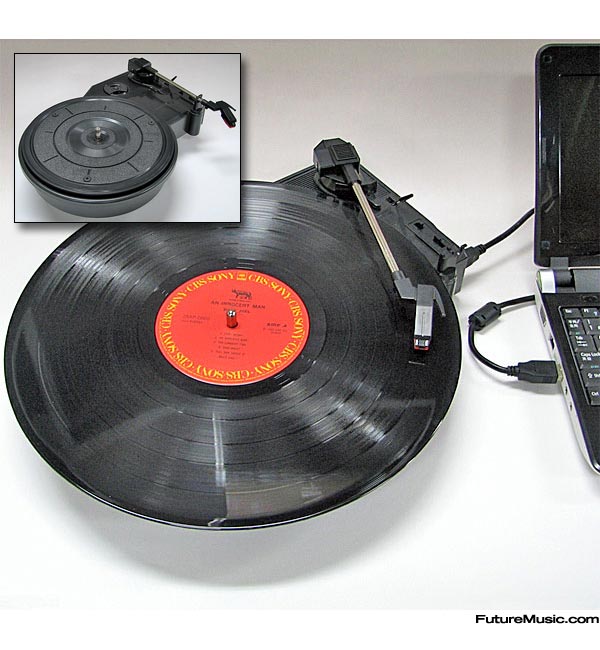 The Evergreen DN-USB-TP01 (sexy name, right? —Ed.) connects to your PC via USB and rocks your vinyl through those super crappy speakers – it also has a RCA output. It can also be used to bump the music from your records to your HD via a record function. The build quality, or lack there of, looks like you're going to get what you pay for, but if you work for a music company, this is a pretty cool "add-on" for your cubicle.
Evergreen's DN-USB-TP01 costs $50 bucks and is available in Japan.