Two For Tuesday: Recommended Releases – 2/8/2011
First up it the greatest hits album from the BOOM BOOM SATELLITES, the Japanese duo of bassist/programmer Masayuki Nakano and guitarist/vocalist Michiyuki Kawashima. The band first broke out in Europe in 1997 with a hybrid electronic and rock sound that seamlessly joined the two genres.
Over and Over is basically a greatest hits album that spans over a decade of tracks from 1997 to 2007 and was originally a Japan-only release. The cuts are all newly remixed, remastered and reloved.
Over and Over comes out swining with "Kick it Out" and "What Goes Round Comes Around." "Pill" is more industrial with some of the same dark and edgy sounds you might find in a NIN release, albeit more hooky. The downtempo "Light My Fire" is a standout. It really showcases the Satellite's strengths by fusing many different elements into a cohesive vibe.
Check out Boom Boom Satellites Over and Over.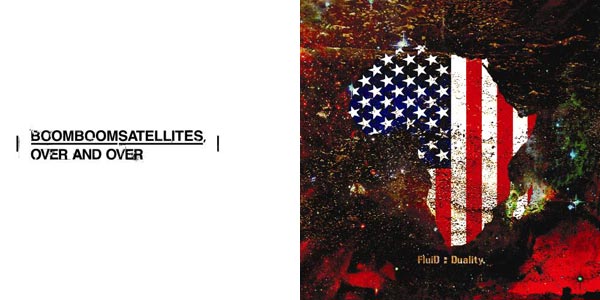 The next release is Duality by FluiD. Formed in 2007, FluiD is the solo project of Christophe G, a native of Los Angeles who decided to give up PlasticLand in order to find his cold and dirty in Chicago, IL. The cuts are primarily industrial with some dub and glitch thrown in to keep the compositions moving forward and provocative.
Check out Duality by FluiD.