WOK Releases KICKWOrK – VSTi Drum Synth
Wok has released KICKWOrK, an electronic bass drum synth VSTi plug-in for Windows. From deep hiphop bass to distorted hardcore rave kicks, KICKWOrK claims to be able to create these tones with a minimum of controls on a clear and easy GUI.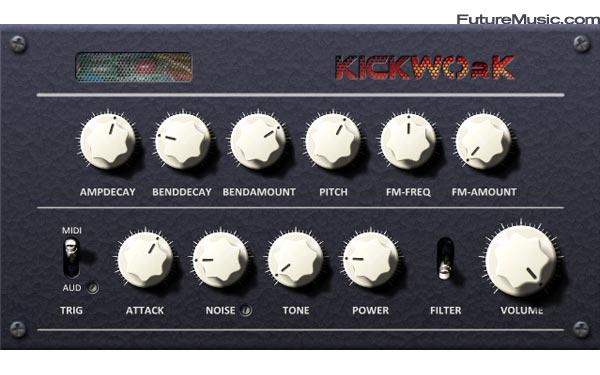 There is also an audio input mode to trigger the kick sound from an incoming audio drum loop.
Wok's KICKWOrK will be released on January 30 and cost €19. However, as a release special, Wok will sell KICKWOrK as a "Pay What You Like" model. Sound Demo. More information on Wok KICKWOrK.