Syncersoft & Softrave Release TapeHarmonizer
Syncersoft and Softrave have partnered on TapeHarmonizer, a new harmonizing plug-in for Windows. TapeHarmonizer claims to enrich sound by creating new harmonics using a new psychoacoustic algorithm: crossmodulation of harmonic operators and imposition of new frequencies.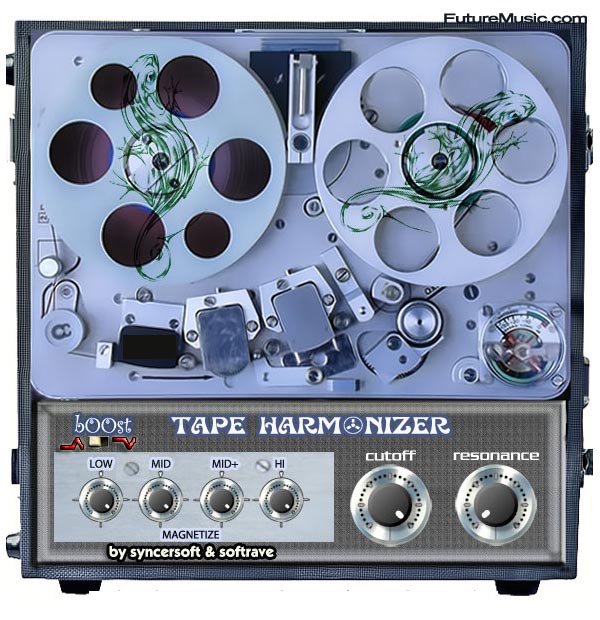 The idea was to create emulation of professional Reel to Reel sound that can make your sound warm and analog-like. With TapeHarmonizer you have control over 4 bands of frequencies. You can also play with filter to emulate frequency response of tape, to create special old tape effects, thats why filter controls have a MIDI learn function — or you can use this plug-in for analog filter effects.
Development of this plug-in was inspired also by psychoacoustics research of Shlejonkin Alexandr and Russian mathematical physics.
Syncersoft and Softrave's TapeHarmonizer comes in the VST flavor for Windows and costs $59 / €44. More information on TapeHarmonizer.