JVC Debuts New Digital Music Recorder/Players
JVC has debuted the RD-R1 and RD-R2, two new micro recorder/players. The micro boomboxes feature two condenser stereo mics for recording audio on the fly and the R2 contains an input for an external mic or guitar, as well as a "Korg" connector.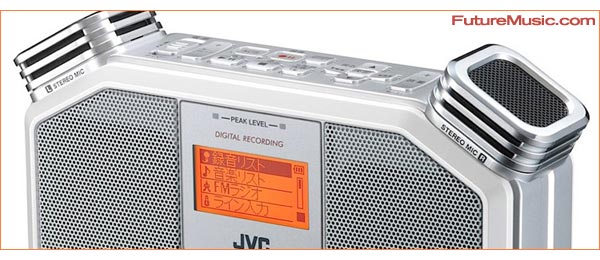 It's hard to determine what exactly the Korg connector will achieve, but these models are squarely aimed at musicians on the go. The units will playback MP3, WAV and AAC audio files.
JVC's RD-R1 and RD-R2 will be available in Japan sometime next month and will cost under $500 for the RD-R2. More information on the JVC RD-R1 and RD-R2.