Razer Releases Ferox Multimedia Speakers
Razer has released the Ferox, a new multimedia omni-directional speaker. With its expandable resonance chamber, 360° omni-directional sound and idigitally enhanced amplifier efficiency, this compact speaker system features quality audio and substantial bass that defies its size. Take it around in the included carrying case to enjoy a full-bodied sound experience for up to 12 hours wherever you are.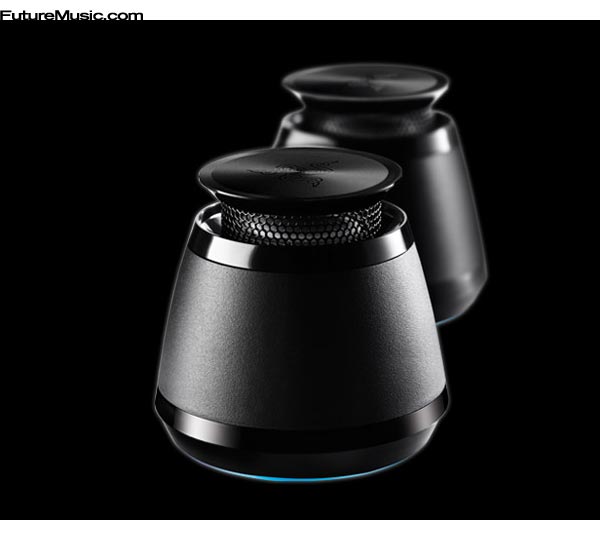 Unlike forward-facing speakers that only send sound in one direction, the Razer Ferox's drivers are strategically positioned to produce a phenomenal 360° omnidirectional soundstage that fills your surroundings evenly in every direction.
Replicating a subwoofer's resonance with auto-expanding resonance chambers, the Razer Ferox features strong bass despite its diminutive size, while its distinctive driver construction ensures solid acoustics for an immersive sound stage.
Razer's Ferox costs $59 and is available now. More information on the Razer Ferox speakers.