Monome Unveils ARC – Optical Rotary Encoder
Monome has unveiled ARC, a new high-resolution, optical rotary encoder that comes in two flavors, a two dial and a four dial version. The optical rotary encoders feature decoupled control, push buttons and high-density, variable-brightness programmable LED rings. They are designed to fit perfectly alongside other monome devices.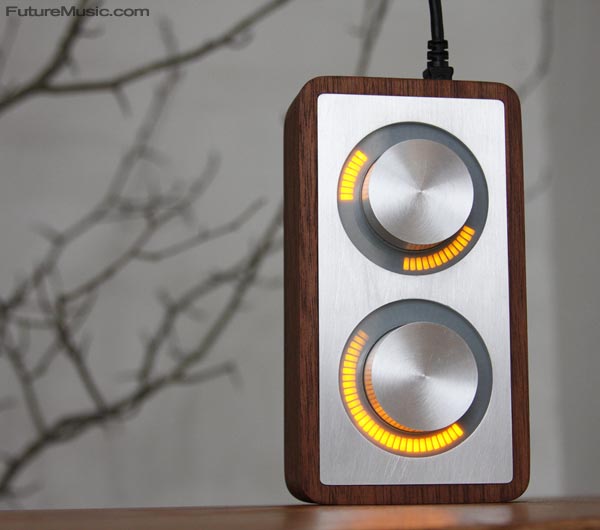 Monome claims their high-resolution optical encoders provide a unique level of flexible control with the added bonus of a programmable LED ring. The ARC connects to a computer and is powered by USB.
Features:
» 256 steps per revolution, with integrated push button
» 64 leds per ring, each led independently has 16 levels of brightness
» programming via simple OSC protocol
» arc two: 6" x 3.5" x 1.5"
» arc four: 10.5×3.5" x 1.5"
» solid milled black walnut, sustainably harvested in central pennsylvania
» anodized milled aluminum, sheet aluminum
» lead-free printed circuit boards and circuitry
» felt slip mat (wool from small farms in the US)
» hand assembled, programmed, finished, and tested on our farm in upstate new york. (trace amounts of manure may be included in your build. No extra charge. —Ed.)
Monome's Arc Two costs $500 bills and the Arc Four will set you back a whopping $800. Pre-orders are being taken now with a slated shipping date sometime in March. More information on the Monome ARC.