Sonodyne Release Two New Monitors
Sonodyne has released two new near-field monitors, the SM 50Ak and SM 100Ak.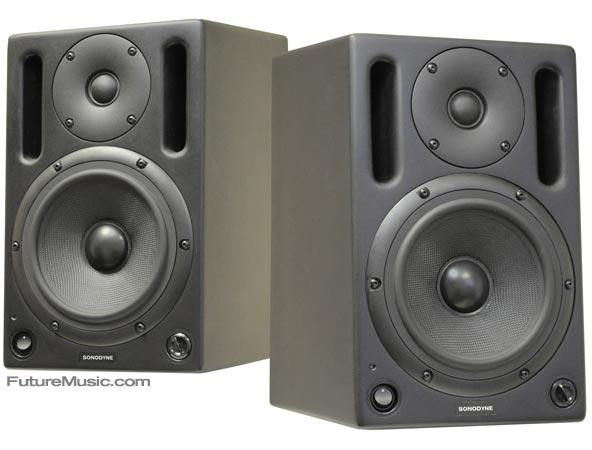 Made in India, the SM 50Ak is the smallest monitor in the Sonodyne range. Its active bi-amp design claims to deliver 45-watts to the 51/4-inch woofer and 45-watts to the tweeter to smoothly reproduce 70 to 22,000 Hz. Its aluminum enclosure and shape contribute to the claimed "open high-end, honest mid-range, and tight bass."
The SM 100Ak, also biamplified, offering 80-watts to a 61/2-inch woofer, and the same 45-watt powered tweeter. The Sonodyne SM 100Ak delivers more low-end response, a larger sweet spot in front, and greater SPL.
The Sonodyne SM 50Ak costs $1,050/pair and the SM 100Ak will set you back $1,400/pair. More information on Sonodyne.