Indamixx 2 Pro, Pro Tools Tablet Now Available
Details are a little thin on this one, but Trinity Audio Group has announced Indamixx 2 Pro, a Pro Tools multi-touch tablet. The tablet features an Intel CULV chipset along with 4GB of RAM and comes preloaded with Pro Tools 9.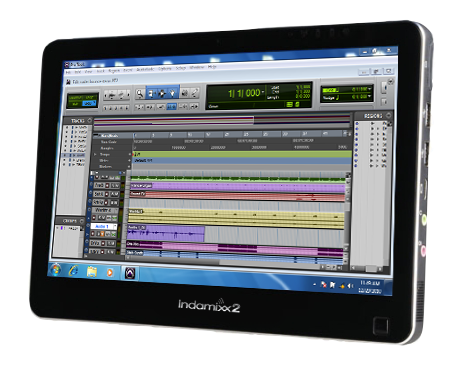 "Thankfully Avid opened up Pro Tools with version 9, and the perfect Tablet became available allowing this to happen," reports Ronald Stewart, Trinity's Creative Director. "What is also impressive is the tablet version of Windows 7 that ships on the device."
Indamixx 2 Pro is available with two operating systems, Windows 7 Home Premium and a special version of Transmission 5 MeeGo edition based off of Linux 2.6.35.
Trinity's Indamixx 2 Pro costs $1799 and is available now. More information on Trinity Indamixx 2 Pro.