Sieveking Sound Unleashes Omega Headphone Stands
Sieveking Sound has unleashed their Omega Headphone Stands. The Omega-shaped stand, formed from a single piece of wood, come in four flavors, Cherry, Maple, Walnut and Zebrano and is coated in matte clear lacquer.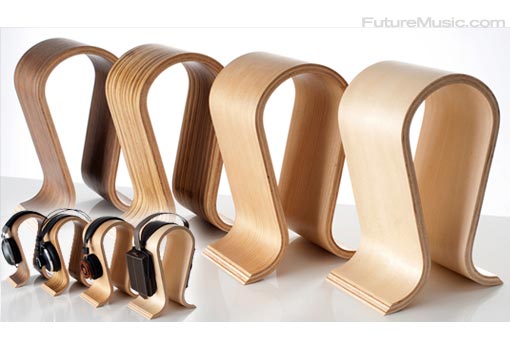 The Sieveking Sound Omega Headphone Stand is made in Germany from a steam molded, single piece of wood and comes packaged within a pouch of undyed flannel, which can also double to cover your stand and headphones, protecting them from light and dust.
Features:
» Made In Germany
» Shaped to not stretch your headphone headband
» Wide and flat sides put even pressure on the earpads
» Fits most headphones
» Undyed flannel protective pouch to cover your stand and headphones
» Available in 4 Finishes: Walnut, Zebrano, Cherry and Maple
Sieveking claims the flat surfaces of the Omega helps prolong the life of your headphones by exerting even pressure to the earpads which will help keep their shape much longer. The Omega is large enough to support very large headphones like a Sennheiser HD 800 or even the round models by STAX as well.
Sieveking Sound's Omega Headphone Stands cost $179 and are available now. More information on the Sieveking Sound Omega Headphone Stands.