NUGEN Audio Releases VisLM – Loudness Metering Plug-In
NUGEN Audio has released VisLM, a standard-compliant Loudness Metering solution. VisLM is capable of measuring loudness in both LKFS and LUFS from mono sources all the way through to 5.1 surround.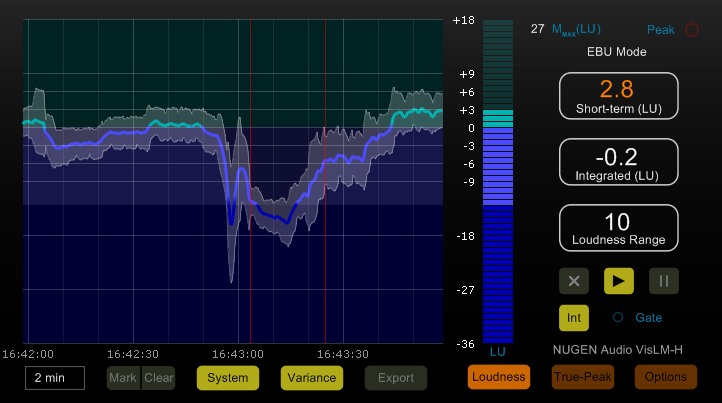 VisLM is fully compliant with the latest loudness standards ITU-R BS1770, EBU R128 ATSC A/85 and many other regional localisations, offering a complete professional solution to loudness and true peak metering for Mix, Mastering, Film and Broadcast.
VisLM introduces several essential parameters for audio measurement:
» True-Peak level metering (inter-sample accurate level monitoring)
» Loudness Range (to help decide if and how much dynamic compression to apply)
» Momentary 'instantaneous loudness' for mixing by ear
» Short term loudness (3 second time window)
» Program Loudness (long term integrated loudness measurement)
VisLM is available in two versions, VisLM-C (compact) and VisLM-H, which in addition to ATSC/ITU/EBU mode metering provides a loudness history trace and data export.
NUGEN Audio's VisLM is available now for $449 in the RTAS/Audiosuite/VST and AU flavors for Windows and OSX. More information on NUGEN Audio VisLM.