MiDI-to App Debuts For Controlling Serato On iPad
Miguel S. Valdés, Jason Rados P. and Pablo Pelocodi have developed, MiDI-to, a new iPad App for controlling Serato that does not need any additional software to work. The Barcelona trio claims it takes advantage of the new Core MIDI framework available with iOS 4.2 which minimizes setup and latency.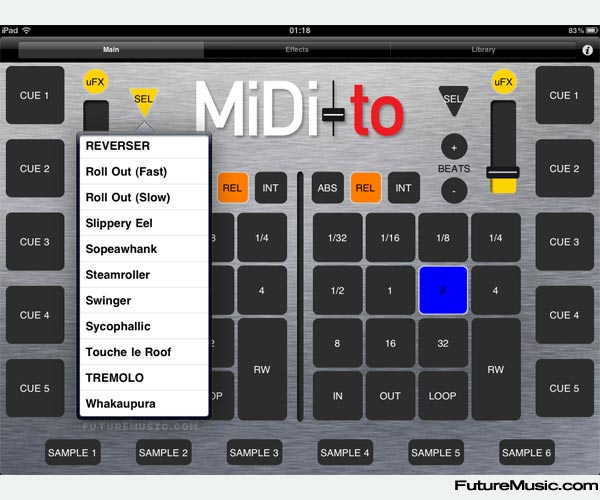 MiDi-to is designed by DJs for DJs with ease of use and ergonomics as priorities. It is a performance tool that allows Serato users to control Cue points, FXs, Loops and track selection directly on the iPad.
The MiDi-to equipped iPad can be seamlessly integrated into a DJ setup providing a more hands-on approach to Serato's features while empowering the DJ to perform in novel ways.
MiDi-to is available no for $4.99 / €3.99 via iTunes. More information on MiDI-to.