Think Geek Offers Nebulophone For Your Stocking Stuffing Pleasure
Like to put things together besides Lego? Well Think Geek has got a new micro synth kit for your soldering pleasure…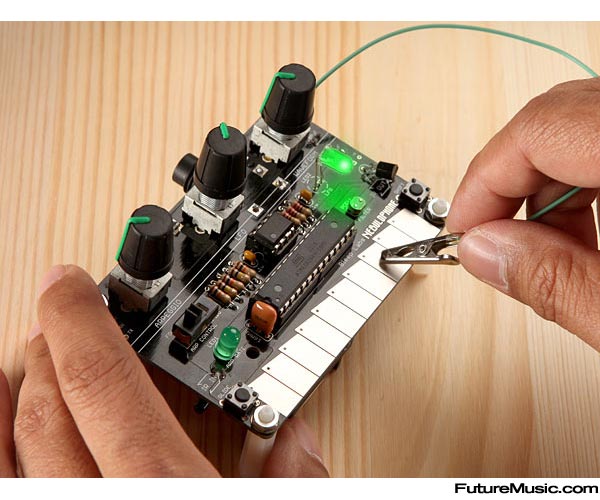 Think Geek claims the Nebulophone is "sort of like a Stylophone on crack" with knobs to alter the waveform; adjust decay, portamento, keyboard mapping, low-pass filter, and arpeggiation.
Features:
» Arduino based synth with a stylus keyboard
» Five waveforms (ramp, triangle, square, pulse, and noise)
» Adjustable decay
» Light controlled analog low-pass filter with five adjustable LFO LED modes
» Four arpeggio modes with adjustable rate
» Portamento with three speed settings
» Pitch range and keyboard temperament controls. Switch between major and chromatic keyboard mapping
» Hypernoise 3000 mode
» Infrared control of arp rate with other Andromeda Space Rocker devices
» Open-source Aduino code
Think Geek's Nebulophone costs $55 and is available now. More information on the Nebulophone.