Tascam Unveils PortaStudio App
Tascam has unveiled the PortaStudio app for the Apple iPad. The PortaStudio is based on Porta One four-track cassette recorder that lowered the entrance-fee for personal multitrack recording in 1984.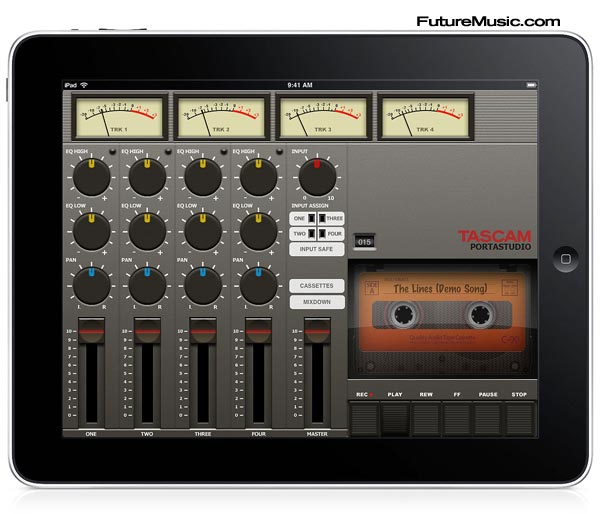 The PortaStudio app records four tracks, one at a time, with VU meters and a retro cassette transport. When a production is complete, the app can mix your recording to a stereo track that appears in iTunes.
A four-position selector switch assigns which track PortaStudio records to, and input trim and limiting are applied to the input before recording. Audio can be recorded form the iPad's built-in microphone or a microphone plugged into the headset jack. The iPad will record from the built-in microphone if standard headphones are plugged into the jack. Pan, level, high and low EQ are available for mixing, and mixes are saved as CD-quality WAV files inside iTunes.
(See our Tascam DP-008 Review —Ed.)
Tascam's PortaStudio is available now via the iTunes App Store for $9.99. More information on the Tascam PortaStudio App.