NuGen Audio Releases Stereopack 2.0 – Stereo Enhancement Plug-In Suite
NuGen Audio has released Stereopack 2, a complete plug-in suite for Stereo enhancement, definition, positioning and restoration. The pack consists of their Stereoizer, Monofilter, Stereoplacer plug-ins for Mac and PC, as well as new RTAS versions and a completely re-designed Stereoplacer.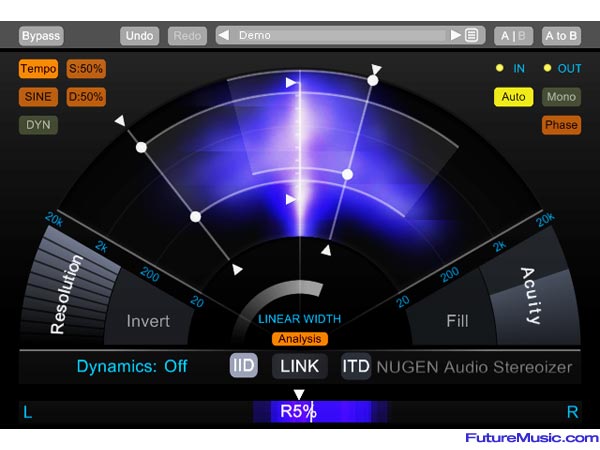 Version 2 contains redesigned interfaces and many new features, including switchable mastering quality linear phase/zero latency filters, detailed graphical feedback, many additional presets and a new 1, 2 Free! pricing structure.
Features:
» Stereoizer
— subtle to extreme enhancement
— mono to stereo enrichment
— leaves original character intact
— natural stereo to stereo extension
— band limited precision
— dynamic visual feedback
» Monofilter
— sharper bass
— anchor low end power
— eliminate weak|hollow|flat bass
— fix samples
— restore old recordings
— master with confidence
» Stereoplacer
— reposition composite material
— deal with complex sound sources
— leaves original character intact
— fix poor recordings
— ideal for restoration work
— dynamic visual feedback
NuGen Audio's Stereopack 2 is available now in the RTAS, AU and VST formats for $199. More information on NuGen Audio Stereopack 2.