Science & Sons Releases Phonofone III – Passive iPhone Amplifier
Science and Sons has released the limited edition Phonofone III, a stunning passive amplifier crafted from ceramic and designed specifically for the Apple iPhone.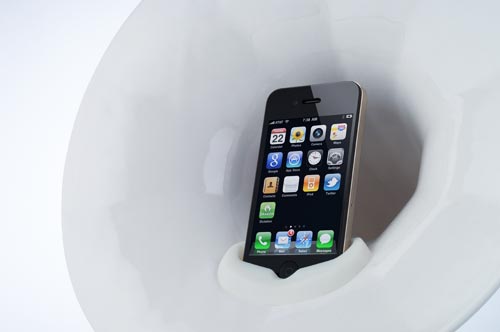 This acoustic amplifier contains no electronics and claims to increase the volume from an iPhone by a multiple of four or approximately 60 decibels. (Although, your mileage may vary… —Ed.)
Specs:
iPhone Compatibility…..Gen 1, 3G, 4G
Weight……………………800g (1.75 lbs)
Height………………………27cm (10.6in)
Width……………………….29cm (11.5in)
Depth……………………….22cm (8.75in)
The first edition of 50 serial numbered pieces will be available for $195. More information on the Science and Sons Phonofone III.