Genelec 8260A 3-Way Active Monitors Now Available
Genelec has unleashed the 8260A Tri-Amplified DSP Monitoring System. The 8260A features advances in audio driver technology, integrated with a new enclosure design, and Genelec's proprietary Minimum Diffraction Coaxial (MDC) Mid/High driver technology.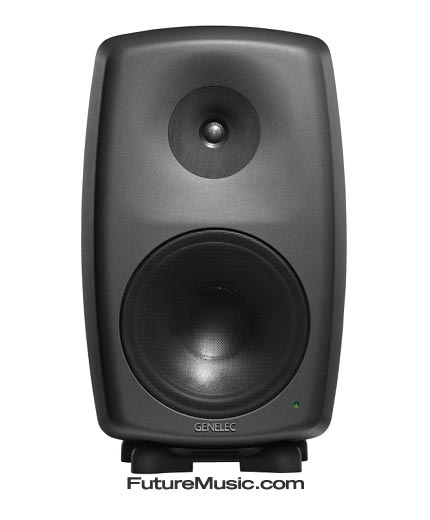 The coaxial driver design claims to provide accurate imaging and improved sound quality, both on the acoustical axis as well as off-axis. The smooth frequency response leads to clarity and definition of the inner details of the audio. The 8260A combines, for the first time, a coaxial driver (MDC) with a modern waveguide technology (Genelec's Directivity Control Waveguide / DCW), ensuring that drivers couple coherently over their full operating bandwidth, as well as creating a coincident mid-frequency/high-frequency point source.
Genelec's 8260A Tri-Amplified DSP Monitoring System is now available for $5850. More information on the Genelec 8260A.