DJ Hero 2 Announced With Novation Launchpad Support
Activision has announced DJ Hero 2, which features the inclusion of Novation's Launchpad in the gameplay. The developers all utilized Ableton Live and the Launchpad, so they reached out to Novation to see if they'd like to include a representation of the popular Live controller into the game. Their decision probably took them all of one millisecond to say "YES!!!"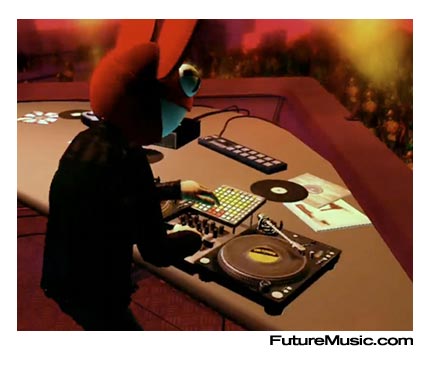 Players can choose to include the Launchpad into their turntable setup and then watch as representations of DJs including Deadmau5 and Tiësto spin their records with Launchpad in their rigs.
It's not just on screen that Launchpad has had an impact. The team of remixers at FreeStyleGames in London, who make all the unique mash-ups in the game, use Launchpad alongside Ableton Live to create the mixes and play with ideas. Watch the video below to learn more about how they utilize Live and the Launchpad in the development of the game.
Commenting on the decision to use Launchpad, DJ Hero 2 Producer Luke Vernon states, "We're very excited to work with Novation on getting Launchpad into the game. We wanted to show that it's a great tool that many people are using to make music around the world."
Activision's DJ Hero 2 is available worldwide on the 22nd October 2010. More information on DJ Hero 2.