Moog Unleashes Filtatron – Kinda Announces SlimPhatty
Moog Music has unleashed Filtatron, its first iOS app. It has also kind of announced the SlimPhatty thanks to a screwup by US retailer AMS, who published information about the new desktop unit in its latest catalog.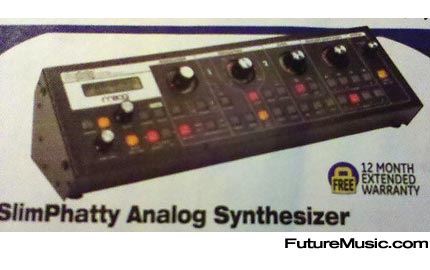 Clearly Moog was waiting for the upcoming AES show to showcase it's latest offspring, but that's all gone to hell thanks to the bloody Internet.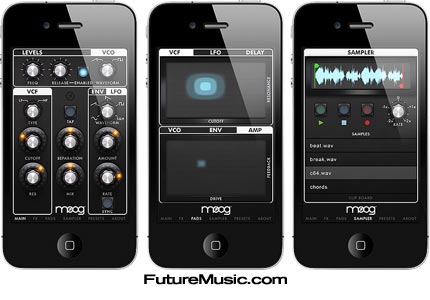 Filtatron is a real-time audio effects engine and studio tool coming for the iPhone and iPod Touch on the 18th. The heart of the Filtatron is a modeled Moog Ladder Filter, the same filter that gives Moog instruments their warm, thick character. It musically shapes the sounds supplied by the filtatron's on-board oscillator, sampler and line/microphone input. Its Multi-Touch Pads are an intuitive performance interface and provide hands-on control of all major sound-sculpting parameters.
The SlimPhatty is simply a LittlePhatty sans keyboard. It will reportedly sell for $799 and be available shortly. The Filtatron will debut on iTunes on October 18th, no pricing has been announced. More information on Moog Filtatron and SlimPhatty.