The Sounds Of Star Wars
Sound design fans rejoice! The Sounds Of Star Wars book has been officially released. The 300+ page tomb features an innovative sound module component that lets the reader "hear" each sound that is being described in the book.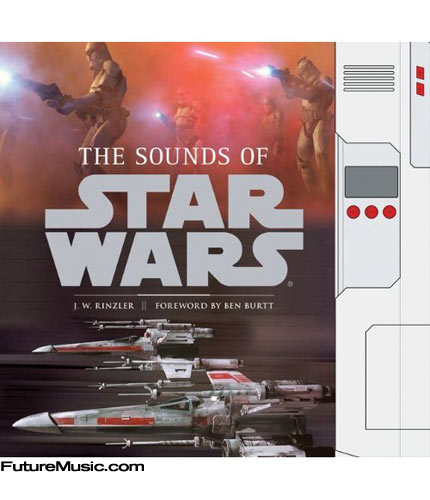 New York Times best-selling author J. W. Rinzler reveals the illuminating history of the sounds that make the Star Wars universe so believable, as recounted by their creator, legendary sound designer Ben Burtt.
An attached sound module with an exterior speaker and headphone jack lets readers listen to more than 250 unique sound effects, and more than 300 photographs illustrate the many memorable scenes. Sound design is covered from the first films to the animated Star Wars: The Clone Wars series.
Ben Burtt is a four-time Academy Award-winning sound designer. He worked on all of the Star Wars live-action films, as well as the Indiana Jones trilogy, E.T., WALL-E, and Star Trek (2009) among many, many others.
The Sounds Of Star Wars costs $37.80 and is available now. More information on The Sounds of Star Wars