Big City Music Lifts Up Skirt – Reveals Moog Voyager XL
Big City Music made a big error putting up some preliminary pictures of the new Moog Voyager XL, a slick new mono synth to destroy all. The Voyager XL features an expanded 61-note keyboard, a VX-351 Control Voltage Expander, CP-251 Control Processor and a ribbon controller.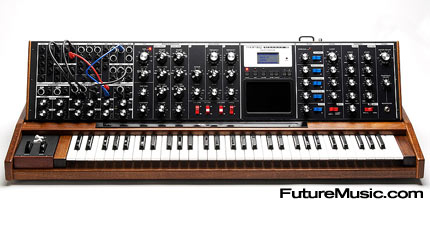 The Moog Voyager XL is slated to hit stores in time for the holiday season for a whopping $4,995.