Quincy Jones Jumps Into Branded Headphone Game
Dr. Dre, P. Diddy and now Q…
Harman International has announced the Quincy Jones Signature Headphone Line by AKG. The new line includes three models: the Q701 reference-class premium over-ears, the Q460 portable on-ear mini headphones and the Q350 in-ear headphones.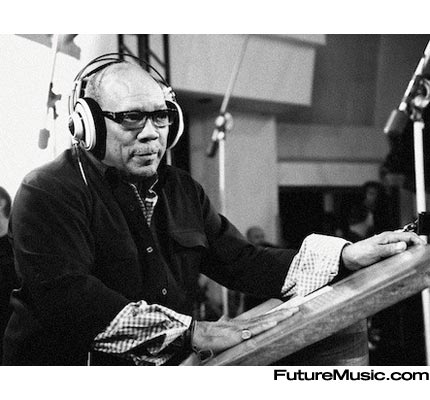 Musician, artist, humanitarian, Quincy Jones is a true original. His productions, which include the best-selling album (Thriller) and single ("We Are the World") of all time, have garnered him an unprecedented 79 GRAMMY nominations and 27 GRAMMY awards, more than any other living artist. His list of notable achievements is unrivaled in the music industry. The list of legendary and contemporary artists with whom he has worked includes Aretha Franklin, Mary J. Blige, Ray Charles, Duke Ellington, Michael Jackson, Ludacris, Paul McCartney, Frank Sinatra and Usher, among many others.A share of the proceeds from every set of headphones sold in the Quincy Jones Signature Line by AKG will go toward the Quincy Jones Musiq Consortium, a foundation dedicated to making music education an ongoing part of the lives of American children.

The phones come in black, white and neon green. You can just hear the marketing discussion: "We need a snappy color for the kids! How about that puke green color that Skullcandy uses? Brilliant!!!"
The AKG Q701, Q460 and Q350 headphones will be available in October 2010 at prices ranging from $149.99 to $479.99. More information on the Quincy Jones Signature Headphone Line.