Audio-Technica Announces ATH-M10 Monitor Headphones
Audio-Technica has announced the ATH-M10 Professional Monitor Headphones.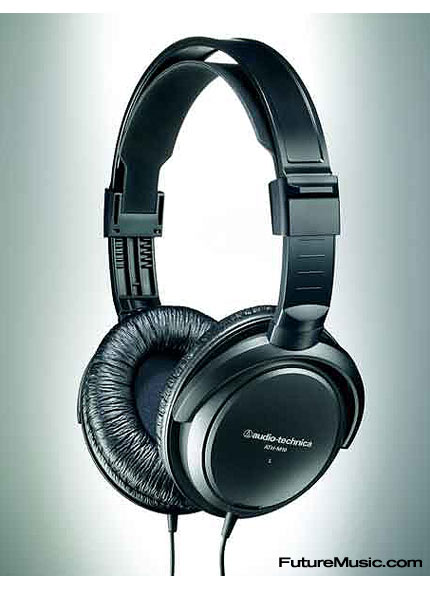 Audio-Technica claims the ATH-M10's are an ideal headphone monitoring solution for project studios, home studios and critical music listening.
Audio-Technica's ATH-M10 dynamic stereo headphones claim to deliver clarity, comfortable lightweight design and a natural, accurate frequency response ideal for mixing and monitoring. The headphones' closed-back padded circumaural (around-the-ear) ear cups provide maximum acoustic isolation and long-wearing comfort. Features include 40-mm drivers, providing a natural, balanced frequency response; comfortable, lightweight, adjustable headband; dual-sided straight 10-foot (3-meter) cable; and stereo 1/8-inch (3.5-mm) connector with snap-on 1/4-inch (6.3-mm) adapter.
Specifications:
» Type: Closed-back dynamic
» Driver Diameter: 40 mm
» Frequency Response: 30 – 20,000 Hz
» Maximum Input Power: 500 mW at 1 kHz
» Sensitivity: 100 dB
» Impedance: 40 ohms
» Weight: 210 g (7.4 oz), without cable
» Cable: 3.0 m (10′)
» onnector: 3.5 mm (1/8″) stereo mini-plug
» Accessory Included: Snap-on 6.3 mm (1/4″) adapter
Audio-Technica's ATH-M10 headphones are now available for $59. More information on the Audio-Technica ATH-M10 headphones.