Weekend Fun: Moog Beer
The Asheville Brewing Company (and Pizza Joint) has announced that it will be introducing a special limited-edition Summer Brew dubbed, Moog Filtered Ale. The micro brew was conceived to benefit the Bob Moog Foundation and will officially bow at the Foundation's Moogus Operandi fundraising event on May 27th.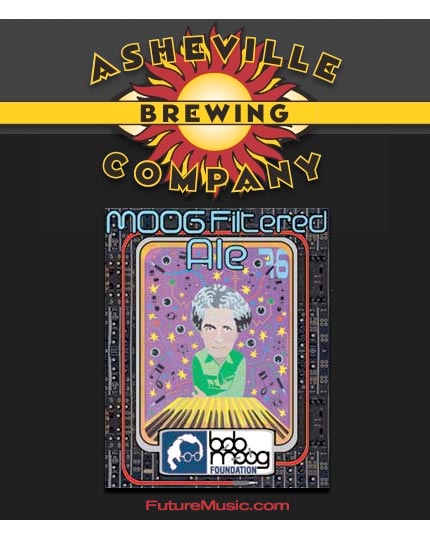 One of the brewmasters claims the beer has "notes of caramel, pine, and a hint of oscillator." The beer will only be available regionally until July 31st. All profits are said to be donated to the Bob Moog Foundation.
More information on Moog Filtered Ale.