MoDSP Release Nocturne Bass – VSTi Plug-In For Windows
MoDSP have released Nocturne Bass, a virtual analog, subtractive bass synth with phase distortion, unison and LFO filter.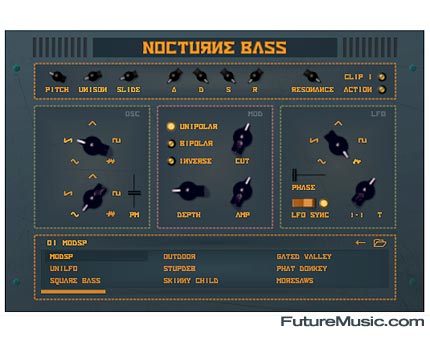 The synth infused a flexible wobble-bass for Dubstep enthusiasts, but it can also deliver classic tech basses and synth-sounds for everyday needs.
As far as specs, that's all folks!
MoDSP's Nocturne Bass costs €25 and is available now as a VSTi plug-in for Windows. "More" information on the MoDSP Nocturne Bass.