Sony Premiers Provocative New Dock/Speaker Systems
The Empire Strikes Back!
Sony has unveiled two new bleeding-edge consumer sound systems that decisively push the envelope of form and function. The Japanese concern, who has been running full steam against any brick wall they can find after losing their considerable lead in portable music players after Apple debuted the iPod, has been struggling to find the right balance between usability, style and uniqueness to gain some ground on the seemingly unstoppable force from Cupertino.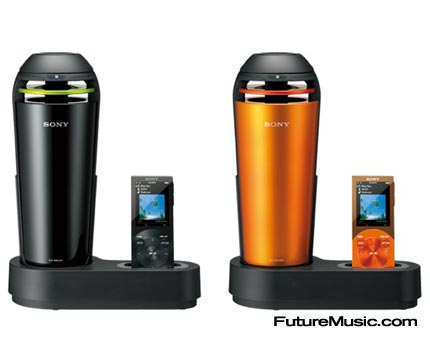 Sony's first attempt, the Rolly, was too "Nickelodeon" to be considered a real threat, and seemed to be more at home in an Anime feature then under a Christmas tree. However, their new RDP-NWV500 Soundmug is a better effort. Some may simply wave their hand with a "Meh" and move on, but we think that this demonstrates a new direction, and certainly a better effort from Sony, whose new moniker make.believe is fitting.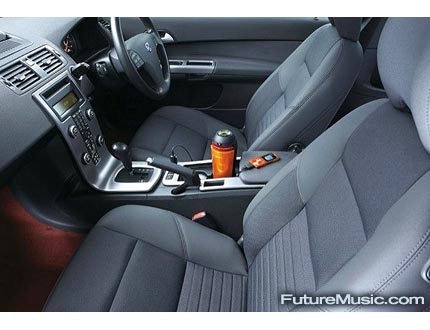 Sony's RDP-NWV500 is really nothing more than a speaker. It may look like a sleek travel coffee mug, but it can't carry that life-sustaining beverage. It can pump out a claimed 16 Watts from its miniature 56mm woofer and 20mm tweeter that provides a 360 degree "circle of sound" that is designed to envelope a room, or your car. The on/off switch and volume is built into the Soundmug's cap or can be managed with an included remote control. The Soundmug includes a small profile power dock (it has no batteries, a miss —Ed.) which will also charge a Walkman digital player, as well as an accessory jack for your car's cigarette lighter. It will reportedly sell for ¥20,000 ($210) when it bows this Spring in Japan.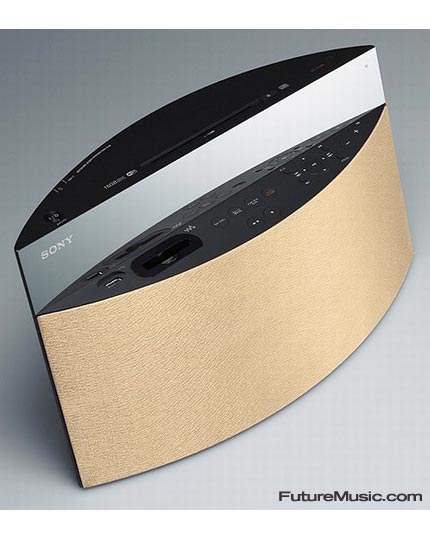 In addition to the Soundmug, Sony also showcased two new ultra-slick speaker docks, the NAS-V5 and NAS-V7M. These gorgeous dock/sound systems have a multitude of features including 6GB of internal memory to store your choons on board, AM/FM radio, a dock for your Walkman, Aux input jack, and Wi-Fi for accessing Internet Radio. These new docks are also said to contain internal 32bit DSP processing for enhanced sound. One thing is for sure, they certainly look gooooood — creating a new high-water mark for the industry. Welcome back Sony, we've missed you!
The Sony NAS-V7M will cost ¥50,000 ($535) and the NAS-V5 will set you back ¥40,000 ($430). More information about the Sony Soundmug and NAS docks.