Sugar-Bytes Announces Spring Bonus – Effectrix Update
Sugar-Bytes has announced a special Spring 2010 bonus until April 15th. Using the code EasterSugar2010 you can save $35 / €25 off your purchase of any of their innovative plug-ins.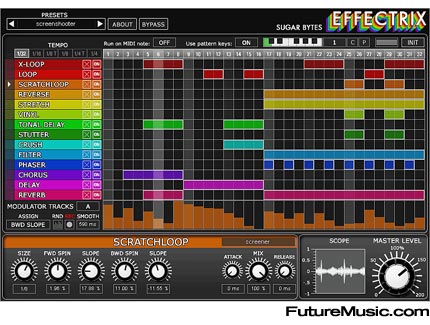 In addition to the special, the German company has released an update to their Effectrix product bringing it to version 1.3.
But wait, there's more!
The Bytes have released three new WOW Tutorials to help users wring the most out of the unique filter.
More information on Sugar-Bytes.