Sound Trends Updates Looptastic App
Sound Trends has updated Looptastic, a performance remix tool for the iPhone and iPod Touch. You can use preloaded or purchased Looptastic sounds, or import your own loops for original compositions.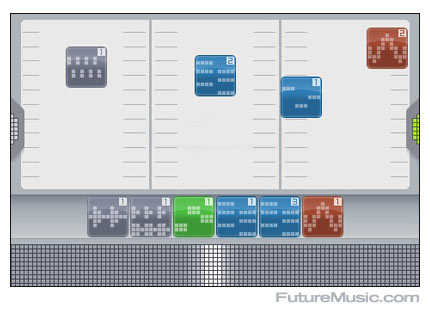 Looptastic Producer includes the new Loop Store, where you can purchase more loops from the concern including Electro House, Drum n Bass, Trance, Hip Hop, Ambient, Minimal House, Breakbeat, and Progressive House.
Import your own loops in AIFF, WAV, or OGG format using a web interface. Importing requires a Wi-Fi connection to a PC, Mac, or Linux machine.
Features:
» Automatic beat synchronization makes loops of different tempos play in sync
» Access up to 4 minutes of CD-quality audio per set
» Comes with 60 loops packaged as 6 remixable tracks. These loops are a best of all the existing Looptastic Editions.
» Multitouch volume control with three zones and crossfader
» Multimode resonant filter (low pass, high pass, band pass, notch); touchpad-controlled frequency and resonance
» Play up to 20 loops at the same time and mix and match between built-in loops and your own loops.
Sound Trends Looptastic costs $10 bucks via the Apple Store. More information on Looptastic Producer.