Specimen Unleashes Little Horn Speakers
Specimen Products has unleashed a new pair of speakers dubbed, The Little Horn Speakers. Specimen claims the special inverted design enables the low frequencies to emerge at the top of the enclosure. The structural rigidity of the horns octagonal geometry minimizes resonances yet allows sound waves to expand freely the way nature intended.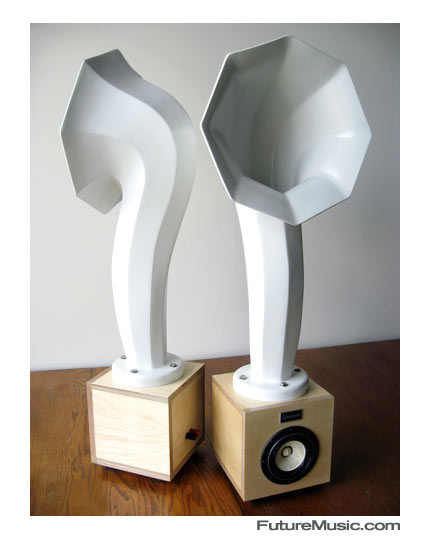 The Little Horns unique Patent Pending design is made using high-density fiberglass. The base is made using heavy, void-free Baltic birch plywood. The base houses the driver and acts as a compression chamber for the horn. The horns are fitted to their base like a neck should be fitted to a guitar – with an exacting alignment and flush fitting surface to ensure the best performance and tonal transmission.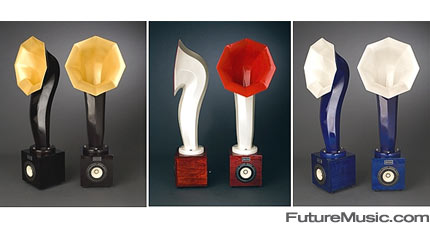 Dimensions:
» 36" tall overall
» The bell of the horn is 14" across
» The base is an 8" cube and will sit nicely on a 10" deep shelf
Specifications:
» 8 ohms
» 90 db sensitivity
» 77Hz – 23kHz frequency response
» Power handling: 24 watts maximum
The Little Horns can be used with almost any stereo system, and are also uniquely suited to low-power (10-watts or less per channel) single-ended triode (SET) tube amplifiers— a standard for audiophiles everywhere. Pair these speakers with our matching stereo tube amplifier and create a unique ensemble to connect an iPod or other sound source.
The Specimen Little Horn Speakers will set you back $1850. More information on the Little Horn Speakers and many other wonderful creations.