Ultrasone Releases HFI-2400 Headphones
Finally, gets the look right…
Ultrasone has released the HFI-2400, its flagship HFI Series headphone. Distinguished by its tone and modern design, the HFI-2200s 40mm gold-plated driver provides "three-dimensional" sound thanks to Ultrasone's patented S-Logic technology. The HFI-2400 comes outfitted with MU Metal shielding, similar to all other Ultrasone headphones, which reduces the amount of magnetic radiation emitted from standard headphones, up to 98%.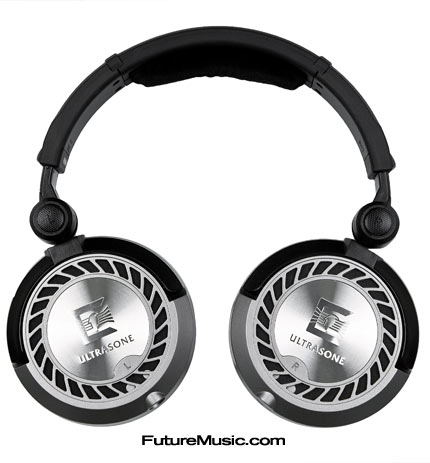 Each HFI-2400 comes with a removable three-meter long, straight cable with 6.3 millimeter gold-plated stereo plug, a velvet carrying bag. Ultrasone incorporates its own developed and patented S-Logic technology in all of its headphones. It claims to present a precise sound that listeners feel as if they are in a live concert. At the same time, the sound pressure is reduced by approximately 3-4 dB providing 40% less burden and strain on the eardrum. The technology is at the heart of every Ultrasone headphone and makes sure that that the music is phonetically and spatially at the highest levels. The headphones integrate the entire pinna, or outer ear, into the hearing process the way nature meant us to hear, so that the sound is considerably more natural than normal headphones or in-ear phones.
The Ultrasone HFI-2400 costs $329 and will be available beginning October/November 2009 from all Ultrasone retailers and distributors. More information on the Ultrasone HFI-2400.