Korg Introduces WaveDrum X, microSAMPLER-X & SV-1
Korg debuted several new products in Tokyo today at G-Roks studios. The biggest surprise is a mkII version of sorts of the famed Korg WaveDrum, dubbed the WD-X. The WaveDrum, which bowed in 1994, was the first electronic percussion instrument that "understood" hand-drum technique. Using physical modeling, triggers and microphones, the WaveDrum knew when you hit the drum, where you hit it, how hard you hit it and what type of sound your hand created when you hit it. Cherished by the few who coughed up the big bucks to own one, the WaveDrum has enjoyed a cult following despite no support from Korg from it's introduction. The new WaveDrum X will feature a revamped 24bit/48kHz sound engine.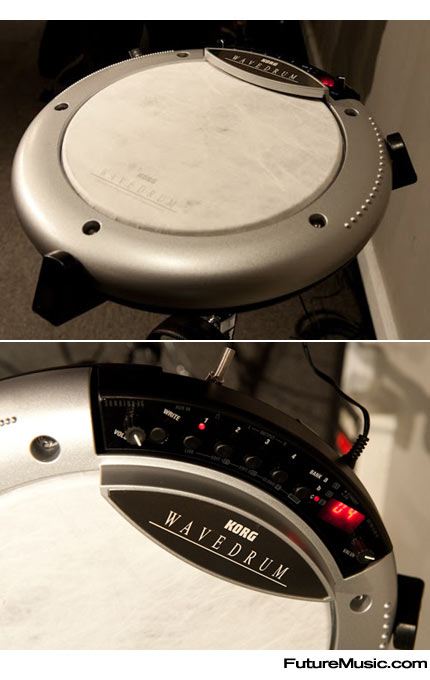 Korg also demonstrated the microSAMPLER-X, a new live-performance oriented portable keyboard, and the SV-1, a retro stage piano that would like right at home in an Austin Powers movie. The SV-1 features weighted hammer action and will reportedly come in 73 and 88 key versions.
More information when it becomes available.