SpaceTek Launches New DJ Booth Models
SpaceTek has launched new DJ Booth models in addition to their laptop and CDJ stands. A prototype made it's debut at the Winter Music Conference this year during the Nikki Beach festivities. Now you can score one of these provocative models yourself in a variety of wood veneers.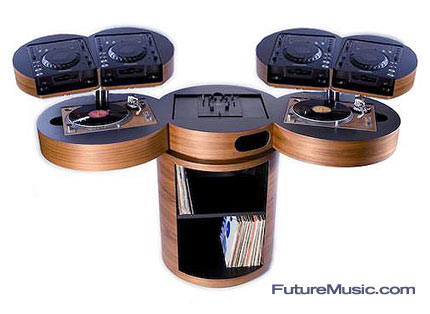 Each booth is designed and hand built by Reynold Rodriguez and can be completely customized to a DJ or club's specific requirements.
SpaceTek also sells bolt or clamp on stands to "fly" your CD decks, effects units, or laptop above your turntables.
More information on SpaceTek DJ Accessories.