Sony Readies New NWZ-S545 & NWZ-S544 Walkman Digital Media Players
Thanks to a dodgy French retailer, Sony's new 8GB NWZ-S544 and 16GB NWZ-S545 personal media players have been unveiled. The new players feature built-in speakers, 2.4-inch (QVGA) screens and contain a Lithium Ion battery that Sony claims provides 42 hours of audio, or 6.4 hours of video playback.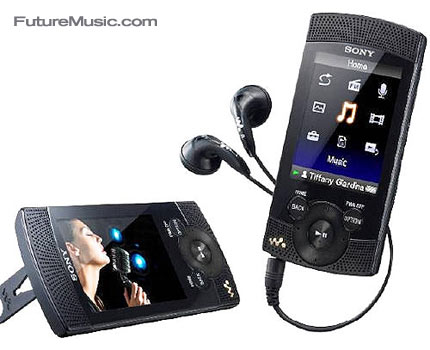 Other features included an on-board "kick stand" for tabletop video viewing, a built-in microphone, a FM tuner. Both players will reportedly support MP3/WMA/AAC audio and H264/MP4/WMV 30fps video file formats.
No pricing or availability has been announced, but expect them to land in time for the holiday season.