Charlie Pyott Premiers Linos Portable USB Turntable Concept
Charlie Pyott, who has often regaled us with his dynamic and provocative design concepts, has now set his crosshairs on the turntable. Pyott has conceptualized a portable unit that is powered by USB and can be instantly set up on a flat surface.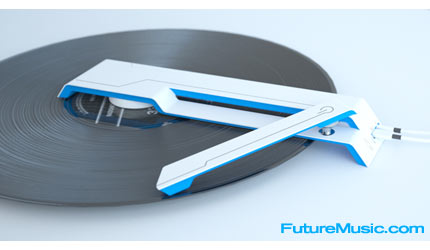 Dubbed the Linos, this new all-in-one unit is brilliant in its simplicity and modern take on how music lovers can take the turntable paradigm into the digital age. No word on the Linos' scratchin' abilities, but its certainly an elegant way to listen to some of your old vinyl gems.
More information on the Charlie Pyott Linos turntable concept.