Microsoft Announces Zune HD – XBox Live Integration, HD Radio, OLED Touch Screen
Microsoft has announced an updated Zune Digital Media Player, dubbed the Zune HD, which is due to hit shelves this Fall.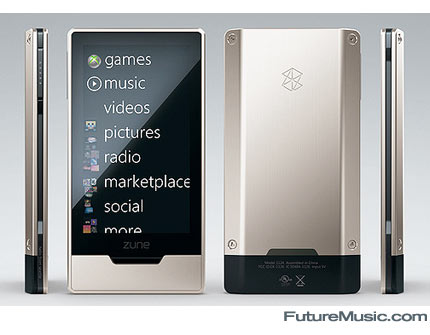 The new portable media player will have High Definition video and audio, and integrate with the Xbox Live user interface to deliver video content. The Zune HD features a built-in HD radio receiver, the first mainstream integration of HD radio in a portable media player. HD Radio offers several simultaneous broadcasts from the same radio station, which allows for more varied formats and more niche specific sub-stations.
The other big feature is the new 480×272, 16:9 widescreen OLED screen, which is said to offer a brighter, crisper video experience. In addition, with a new dock, the Zune HD can output 720p video via a HDMI connection to your television. Microsoft also announced the inclusion of Wi-Fi support and an Internet browser.