Vivace Multi-Touch Portable Music Studio Concept
The idea of a dedicated portable, all-in-one music production computer piqued our interest ever since the touchscreen tablet computer debuted. The concept only heated up with every subsequent rumor of a MacBook Tablet that hit our desks during the last couple of years.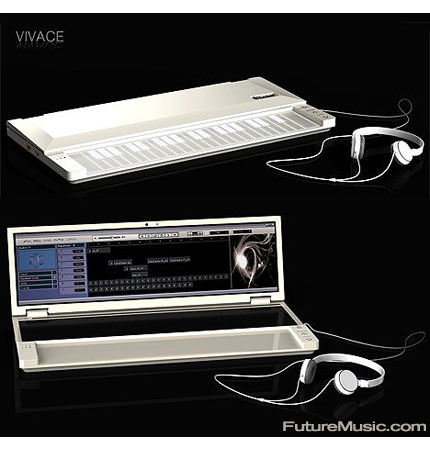 Now designers Young-Shin Lee and Hae-Jin Jung have taken the concept to the next level by developing the Vivace multi-touch portable music studio. The Vivace has an extended clamshell multi-touch-touchscreen design, which contains everything you need to play, record and edit your compositions on the fly.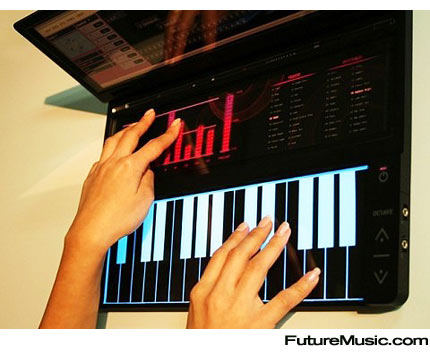 The Vivace's screen morphs into whatever feature you need for the moment including a keyboard, sound editor or sequencer. Lee and Jung also highlight the ability to easily browse samples and loops, manipulate an equalizer, tweak a filter and more.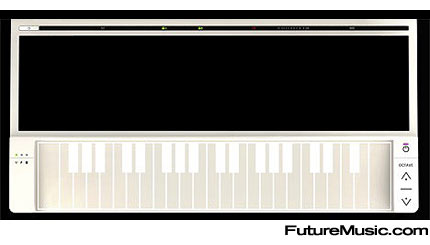 The Vivace concept is more a matter of when, than if…