Rodec Sherman Showcases New RESTYLER On YouTube
The Rodec-Sherman RESTYLER tweakbox is now being hyped on YouTube. The Belgian Lovefest collaboration between Sherman, known for it's filter processing modules, and Rodec, the mixer/amplifier company, should make it to the top of many musician/producer's Most Wanted list with its dynamic processing chain.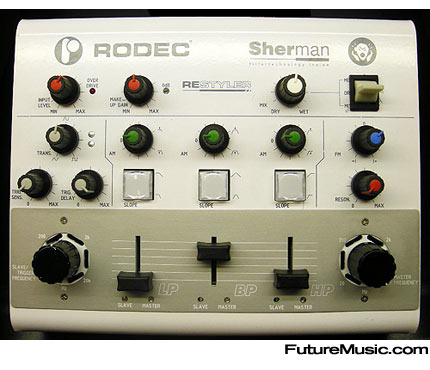 We checked this baby out at MusikMesse and thought it would not only fit well in the arsenal of Industrial musicians, but also in the repertoire of the "Bloops 'n' Bleeps" experimental live electronic performance crowd.
There's no official word on pricing or availability, but we should see it sometime this Summer.
More information on the Rodec Sherman RESTYLER.