Tonium's New 60GB Pacemaker Arrives May 1st – Only $499
Tonium's new 60GB Pacemaker portable mixing solution will make it's North American debut on May 1st and cost only $499 via Amazon. The accessible new price point is $100 less than previously announced.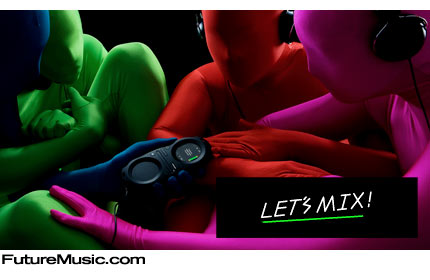 The new 60GB model is has the same functionality as it's older brother, but has a paired down accessory package. To ramp up the publicity of the new Model No. 666, Tonium decided to have an Acid party and make a long-form commercial (see below) for their Pacemaker YouTube Channel.
The sub $500 price point is a savvy move for the Swedish concern, and will certainly open up the Pacemaker "ecosystem" to a lot more potential customers who couldn't palate the original $800 price point. However, with the sheer amount of new Digital mixing products that appear to arrive almost daily for around the same price point, Tonium is finding increased competition. Factoring in the current status of the global economy, the battle is only going to get tougher. That said, Tonium's portable DJing proposition has yet to be matched in the market, and their well-designed Pacemaker is the quintessential solution for the sophisticated iPod set that is willing to spend a little more to differentiate themselves from their peers.
To help spread the word, Tonium is also ramping up its marketing efforts by launching a global awareness campaign, which includes a website redesign, additional videos and an advertising push. The new initiative is important for Tonium to fortify the initial groundswell of support they gain beyond the early-adopters who couldn't contain their technolust.
Tonium's new Model No. 666 Pacemaker 60GB will be available from Amazon on May 1st for $499. More information on the Tonium Pacemaker 60GB.