Images Appear Of Stanton "Da Mix" Before Official Unveiling At MusikMesse
No surprise that images of Stanton's new DaMix have surfaced online. You can thank DJ Forums for the image below.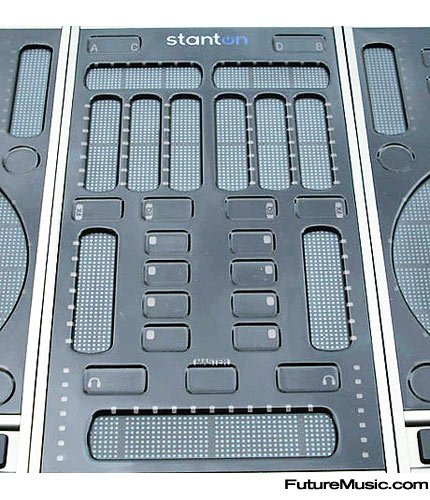 Well, now we all know what the magnetic strip along the side of the name-challenged, Da Scratch, can also be used for…
Aside from the idiotic names, Stanton has assembled a sweet little, entry-level, Digital DJ ecosystem here…we'll give you a hands-on scoop when we get our grubby paws on it tomorrow.