Apple Premiers New iPod Shuffle
With absolutely zero fanfare, Apple has premiered their all-new iPod shuffle. The new music player is nearly half of the size of the previous model, and the first music player that "talks to you" via text to speech technology.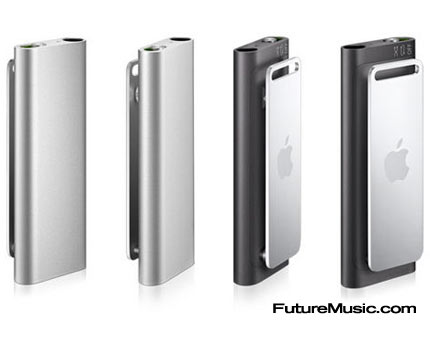 The new VoiceOver feature enables iPod shuffle to speak your song titles, artists and playlist names. The third generation iPod shuffle is significantly smaller than a AA battery, holds up to 1,000 songs and is easier to use with all of the controls conveniently located on the earphone cord. With the press of a button, you can play, pause, adjust volume, switch playlists and hear the name of the song and artist. iPod shuffle features an aluminum chassis with a built-in stainless steel clip.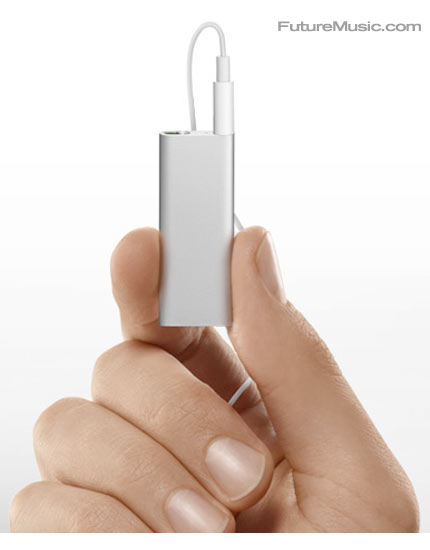 The question on our mind is if the text-to-speech feature will be able to "read" text files. If so, the attribute is sure to embroil the company in controversy akin to what Amazon has experienced with similar technology in the Kindle2. However, if Apple can incorporate the "reading" of text files, the the shuffle will be very appealing to audio book enthusiasts. This is what Apple had to say about the technology:
"Imagine your music player talking to you, telling you your song titles, artists and playlist names," said Greg Joswiak, Apple's vice president of iPod and iPhone Product Marketing. "The amazingly small new iPod shuffle takes a revolutionary approach to how you listen to your music by talking to you, also making it the first iPod shuffle with playlists."
Come on Greg. Do you really think anyone cares to hear the name of the song. Frankly, it's disrupting. Launch the book feature, and get on with it…
The iPod shuffle can speak 14 languages including English, Czech, Dutch, French, German, Greek, Italian, Japanese, Mandarin Chinese, Polish, Portuguese, Spanish, Swedish and Turkish.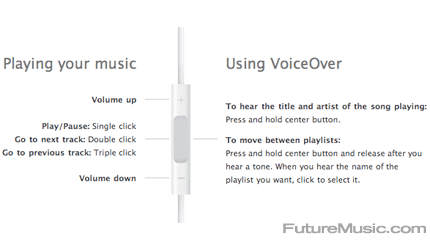 Now here's the kicker: the new shuffle's controls are moved from the device to the headphones. Now Apple's headphones have not won any awards for sonic clarity, so you're mandated to using the included earbuds until 3rd party vendors debut their own models. This is a deal breaker for anyone who's spent a few greenbacks for quality earphones.
The new iPod shuffle comes in silver or black and costs $79. More information on the Apple iPod Shuffle.