Native Instruments Maschine & Ableton Live Tryst Captured On Video
Well, ever since NAMM, there's been a LOT of discussion in our offices about Native Instruments Maschine.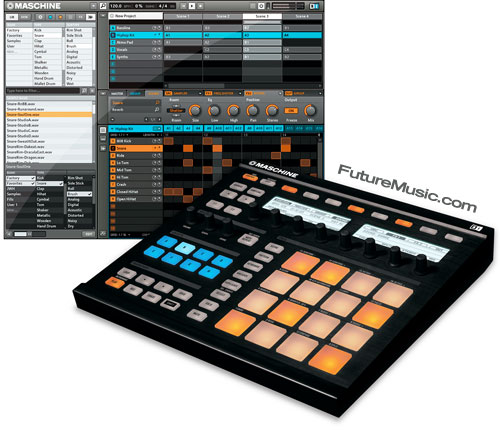 A lot of the discussions are based on what exactly is Native Instruments' end game? Why is this important? Isn't it just good enough that NI created a dynamic and provocative product? Well, yes, and no. It's wonderful that Native decided to enter a whole new market, but one aspect of our "job description" is to evaluate trends and how they will affect the overall music production market. And considering anthe current state economy, it's even more important for us to keep a watchful eye out…
Thus, the integration of Maschine into the Ableton Live environment is important for a number of reasons. Most importantly, Maschine only costs $200 more than the new Akai APC40, so sophisticated consumers are going to weigh the two options before making an educated Ableton controller decision. (which is exactly why Native Instruments created this video. –Ed.)
The Future: Expect more of this type of marketing collateral from Native in the future. Not that Maschine wouldn't properly serve a hip-hop producer, but we believe the true core audience for the Maschine is electronic musicians, and not the MPC crowd.